Album "W.A.T.R.A." and video "Tree Eater" are the best according to BUMA!
12/12/2015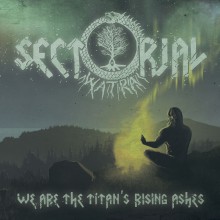 We Are The Titan's Rising Ashes
2015, Noizr Prods..
On December 12, there was The Best Ukrainian Metal Act 2015 awarding. During the ceremony, our second full-length release "We Are The Titan's Rising Ashes" won in the category "Best Metal Album". Also, the jury members awarded our debut video clip "Tree Eater", directed by Alex Katerynchuk, as "Best Metal Video".
Thanks for your credit! Without exaggeration, it is a victory of the whole team: family, friends and fans. These stars, mostly Yours, and testify that we have done a good piece of work. And most important is that our music is reflected among the people around. Let's keep going in the same vein.