About the Band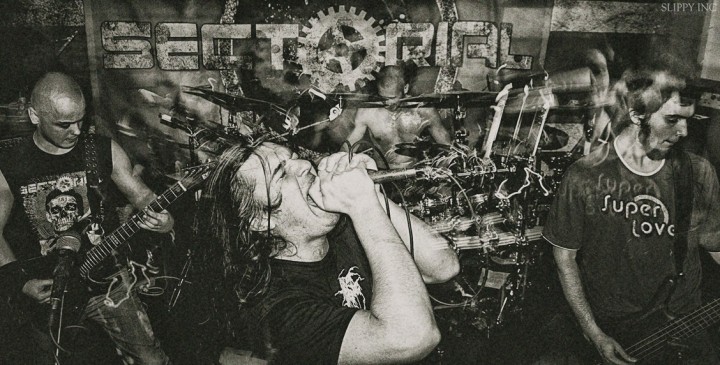 Sectorial – a particle, a world, which itself is a component of the universe. From the micro to the macrocosmos, everything is composed in a particular order of various worlds of varying complexity. Mankind, among with its surroundings, serves merely as an instrument, as an expression of the Absolute, but by no means as a "king of nature".
We believe that the humanity, everyone of us, has a great deal of things to work on, in both spiritual and physical means. The details of our ideology and worldview can be found in our lyrics.
Our band has existed since around 2000, but the official founding date is considered to be June 30, 2006. Our line-up, as well as our genre, have changed multiple times throughout the years, at this point it can be described as Blackened Death, Ethnic Metal, written and performed by:
Burz — vocals/folk instruments
Trit — guitars/vocals
Karis — bass guitar/vocals
Reich — drums
Discography:
"Living with Wolves", EP, 2003
DEMO 2007

"Cerebrum Necrosis Est It In Nobi", ЕР, 2008

"Boiler", ЕР, 2009

"Controlled Insane", EP, 2009

"Zabagato?", Single, 2011

"Truth Of Life", Single, 2011

"Rushing Ahead", Single, 2012

"Erase And Reborn The Humanity", CD, 2012, Metal Scrap Records
"We Are The Titan's Rising Ashes", CD, 2015, Noizr Productions
We would like to thank everyone who has supported us over the years, everyone who makes the world a better place by starting with themselves, as well as numerous badass bands with whom we were honored to perform, and most importantly, our fans, friends and families.