"Autumn Silence Is Covered With Ice" audio stream
05/26/2015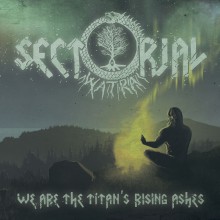 We Are The Titan's Rising Ashes
2015, Noizr Prods..
---
Through the billows of fire and crackling ice…
Through the ages of silence and boundless tranquillity…
From the dust and the ashes of worlds that have gone…
The Circle will hasp and Life will begin a new coil.
The first silver frost...
The first frozen circles on the black water...
Short trip of the Sun.
And darkness dead of night...
The world is changing...
We're now signed to Ukrainian label
Noizr Productions
and hereby present you song "Autumn Silence Is Covered With Ice" from the upcoming album "W.A.T.R.A."