Release!
02/29/2012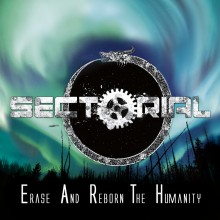 Erase And Reborn The Humanity
2012, Metal Scrap Records.
February 29, the last day of winter, a day that is a joy just once in four years came, and according to this — LP "EARTH" is OUT NOW!!! Thanks to everyone who has been with us on this hard way, since the recording, mixing, mastering, artwork and booklets drawing, printing and finishing discs and just moral support — you are definitely the best!) ENJOY!